The CCLF 2023 is a two-day forum that provides an interdisciplinary space for researchers, business leaders, educators, and policymakers to collectively think, challenge existing practices, and develop innovative approaches to management sciences in an era of unprecedented environmental turbulence. The CCLF 2023 is an initiative of Business Schools for Climate Leadership Africa (BS4CL Africa) with the support of PRME Africa and as a contribution to COP28.
The first day of the forum will host the CCLF Scientific Conference under the theme:
"Leading the Way to Addressing Climate Change in Africa: The Role of Business Schools and Management Sciences."
The conference welcomes context-specific theoretical and empirical research that helps demystify the key transformations that must take place in the theory and practice of management to effectively contribute to climate action in Africa.
The second day brings together leaders from business, academia, government, and civil society for a lively debate and interactive workshop. This platform aims to collectively challenge the status quo in practice and research and pave the way for a more climate-aware management education agenda.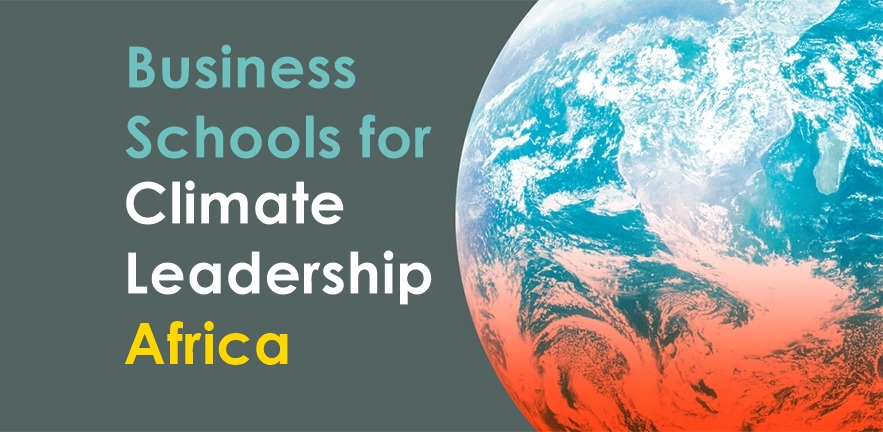 Business Schools for Climate Leadership Africa.
Business Schools for Climate Leadership (BS4CL) Africa is an initiative that brings together six leading African business schools to build a collaborative framework for climate action in management education, in conjunction with the private sector and civil society, mirroring the ambitions of the UN Climate Conferences COP27 and COP 28. These business schools are The American University in Cairo, Egypt, ESCA Ecole de Management in Morocco, the Gordon Institute of Business Science in South Africa, Lagos Business School in Nigeria, the School of Tourism and Hospitality at Strathmore University in Kenya, and Stellenbosch Business School in South Africa.
BS4CL Africa was launched as part of the Deans' Roundtable which was hosted by the American University in Cairo on the side-lines of COP 27 in November 2022, and which gathered deans from the six business schools and representatives from the African Chapter of the Principles for Responsible Management Education (PRME) and the European Business Schools for Climate Leadership (BS4CL).
Contact Us
ESCA Ecole de Management
67-3 Avenue de l'Aéropostale
Place Financière (CFC)
20250 Casablanca - Maroc